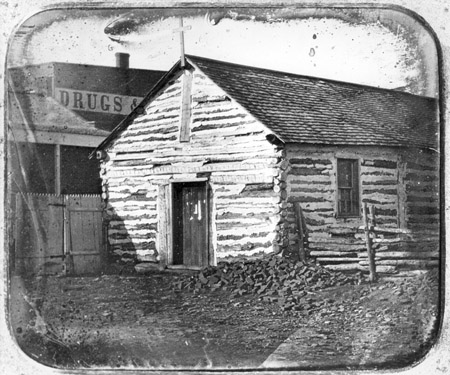 First Cathedral of St. Paul
Archdiocese of St. Paul and Minneapolis Archives
226 Summit Ave.
St. Paul, MN 55102
Information for genealogical researchers
The Archives contains microfilm copies of sacramental records (Baptism, Marriage, Death) for most parishes in the Minnesota counties of Ramsey, Hennepin, Anoka, Carver, Chisago, Dakota, Goodhue, Le Sueur, Rice, Scott, Washington, and Wright. The Archives also has some burial records for the metropolitan Catholic Cemeteries of Calvary (St. Paul), St. Mary's and St. Anthony (Minneapolis). Date ranges of records depend on parish. Earliest: 1840s. Most recent: 1990s.
If you want to do your own research:
Research time in the Archives is limited to most Tuesdays and Wednesdays, with prior approval. We cannot take walk-ins. You may write to the address below, call us at 651-291-4429, or email us at archives@archspm.org to make an appointment. The Archives is closed to on-site research during the months of August and September. There is a $15 per day fee for use of the facilities. We have copying facilities. All copies are .27 each.
If you request research from Archives staff:
You may make initial inquiries via mail, the internet or telephone, but a returned invoice and a check made payable to the Archdiocese of St. Paul and Minneapolis is necessary before we will undertake research. When we receive your inquiry, we will estimate the research time and send an invoice to you. The required fee for searches is $16.05 per name per sacrament. Please note that even if we do not locate any records in which you are interested we have still spent time doing the research.
Information that we need from you:
In order to perform a search we must know names, places, dates and the sacrament you want us to search for. Please include as much information as you know about each person: city and church where the sacramental event occurred; full name of the person, exact date of the event or a reasonable estimate. If you know the name of the priest who officiated at the sacrament this can be helpful in many cases. We do not have a master file indexing all of the people in the Archdiocese, nor do we have family files or files on individuals. In large cities, street addresses of your ancestors can help us to figure out which parish they might have attended. City directories and censuses can help to pinpoint this information. Many parish records are not indexed even within each volume, and searches are very time consuming. The most precise information you can provide with regard to names, places and dates will be most helpful. We will NOT respond to a vague inquiry such as "everything you have on any Schneiders from 1850-1910." You must be specific. If your research is very extensive, we recommend that you hire a contract genealogical researcher. The Archives staff is limited in the amount of time it can spend doing genealogical research.
If you need an official copy:
The Archives' holdings of microfilmed sacramental records are non-official copies. Any requests for official copies of baptismal records, etc. for marriages or other official church matters should be requested directly from the parish where the record is kept.
Further questions?
You may send inquiries to the Archivist at this address:
Mr. Steven Granger, CA
Archdiocesan Archivist
Archdiocese of St. Paul and Minneapolis
226 Summit Ave.
St. Paul, MN 55102
Email: archives@archspm.org

© Copyright, 2003 by Claudia Schuman
Last updated: May 17, 2003