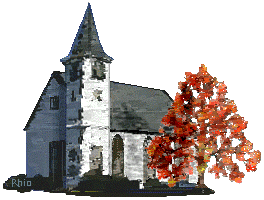 CHURCHES, CHURCH RECORDS AND RELIGIOUS ORGANIZATIONS
If you have information to contribute to this page, or know of other links, please contact me - schumanC@comcast.net
Catholic Church Records in Minnesota Archdiocese Office-
The Archives contains microfilm copies of sacramental records (Baptism, Marriage, Death) for most parishes in the Minnesota counties of Ramsey, Hennepin, Anoka, Carver, Chisago, Dakota, Goodhue, Le Sueur, Rice, Scott, Washington, and Wright. The Archives also has some burial records for the metropolitan Catholic Cemeteries of Calvary (St. Paul), St. Mary's and St. Anthony (Minneapolis). Date ranges of records depend on parish. Earliest: 1840s. Most recent: 1990s.
First Presbyterian Church
219 W Main St
Belle Plaine, MN 56011-1615 Phone:
(952)873-2966
Our Lady of the Prairie - Rectory
212 N Chestnut St
Belle Plaine, MN 56011-1810 Phone:
(952)873-2323

St. John's Catholic Church
RR 2 Belle Plaine, MN 56011-9802
952-873-4390
Trinity Lutheran Church
500 W Church St.
Belle Plaine, MN 56011-1413
952-873-6545
Heritage United Methodist Church
Jordan, MN 55352
952-492-6036
Hope Lutheran Church
201 Avenue of Hope
Jordan, MN 55352
952-492-2099
Immanuel United Methodist Church
301 Varner St. N
Jordan, MN 55352-6035
Lydia Zion Methodist Church
1026 E 205th St.
Jordan, MN 55352-9354
952-492-2249
Methodist Parsonage
105 3rd St. E
Jordan, MN 55352-1416
952-492-6036
St. Catherine of Spring Lake Church (Office)
Jordan, MN 55352
Phone 952-492-6276
St. John The Baptist Church
210 Broadway St. N
Jordan, MN 55352-1641
952-492-2640
St. Patrick Church of Cedar Lake
24425 Old Highway 13
Jordan, MN 55352
952-492-6276
St. Paul's Lutheran Church
100 6th St. W.
Jordan, MN 55352
952-492-6303
Tree of Life Church and Ministry Center
311 Valley View Dr. W.
Jordan, MN 55352
952-492-5277
© Copyright, 2003 by Claudia Schuman
Last updated: May 25, 2003